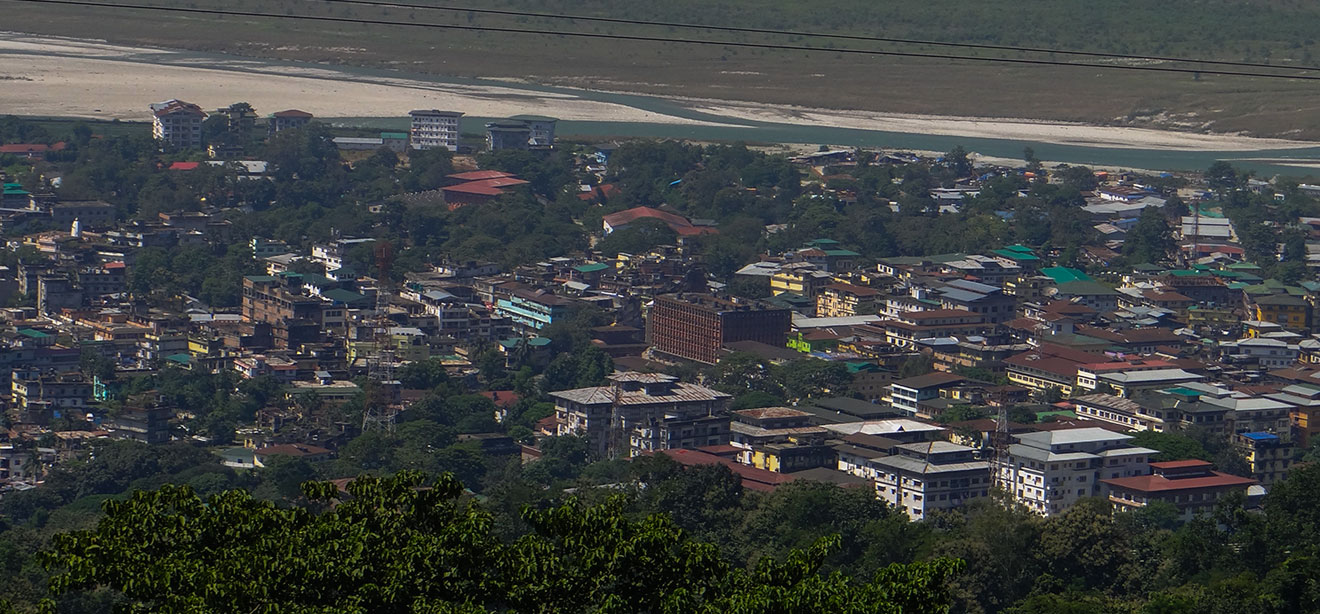 Phuentsholing is a border town in southern Bhutan and is the administrative seat of Chhukha District. The town occupies parts of both Phuentsholing Gewog and Sampheling Gewog.
Phuentsholing adjoins the Indian town of Jaigoan, and cross-border trade has resulted in a thriving local economy.
The India-Bhutan border at Phuntsholing clearly separates two very different peoples and cultures. Jaigoan across the border is larger, bustling and loud, similar to many other West Bengal centres of commerce, albeit with many Bhutanese shoppers. Phuntsholing is uniquely more urban than other Bhutanese towns as it is the Bhutan financial, industrial and trading capital. It has been affected a little by the neighbouring culture, but is distinctly far more quiet and orderly than its neighbour
As the majority of goods traded go into Bhutan through Phuentsholing, the town is the gateway to Bhutan for trade with India.
Click the link to view or download Drungkhag Profile:   View or Download